Mission: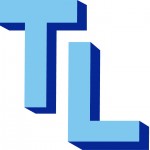 To create a safe, challenging, and collaborative learning environment for aspiring and established teacher leaders to take risks, ask questions, and grow as professionals.The aim of the academy is to develop participants' leadership competencies to enhance their effectiveness as teacher leaders.
Over the course of the week, we will focus on the following five areas to engage both your conceptualizations of leadership and how to best serve as a leader at your school.
Areas of Focus:
Reframing Leadership: Understanding the many facets of and possibilities for teacher leadership.
Navigating Policy: Engaging in systems thinking and effectively participating in the current policy context.
Leading across School and Community: Accounting for multiple roles and multiple stakeholders in order to build consensus and transformation.
Communication and Teaming: Developing strategies for leadership and collaboration at your school, including content-aligned leadership practices.
Cultivating Resilience and Reflection: Creating opportunities for continuous learning, personal growth, and development.
Design Principles:
Relevant: The academy will provide opportunities for choice and gaining greater insight into current research and policies which impact daily practice
Meaningful: The learning will focus on how each individual participant can make a difference at their site with their particular contextual needs.
Collaborative: The academy is a place where participants, and not the instructors, will drive much of the discussion.
Embedded: Participants will be given time and space to develop specific plans associated with how they will use their new learning in their school to improve practice
In keeping with these design principles, the summer's Teacher Leadership Academy will use a variety of formats and methods to engage with the focal areas, including but not limited to:
Keynote speakers
Panels incorporating multiple vantage points
Case analysis and discussion
Role play
Small group breakouts focused on subject area, grade level, leadership role
Use of multimedia
Inquiry teams- conducting research and designing action plans on a current problem of practice
There will be many opportunities for collaboration with teacher leaders, as well as UConn faculty and doctoral students, with experiences across grade levels, subject areas, and demographics.