Faculty Advisors

Rachael Gabriel
Rachael Gabriel is an Assistant Professor of Literacy Education at the University of Connecticut. She is author of "Reading's Non-Negotiables: Elements of effective reading instruction" (Rowman & Littlefield, 2013) and co-editor of "Evaluating Literacy Instruction: Principles and Promising Practices" (Routeledge, 2015), "Performances of Research: Critical issues in K-12 education" (Peter Lang, 2013). Rachael's career in education began as a middle school reading teacher in Washington, DC. Since then Rachael has worked as a literacy specialist, new teacher advisor and reading intervention provider. She earned a PhD in Literacy Studies from the University of Tennessee in Knoxville and holds graduate certificates in both quantitative and qualitative research methods in education. Rachael is a former fellow of the Baker Center for Public Policy at the University of Tennessee and current associate of the Center for Education Policy Analysis (CEPA), and the Center on Postsecondary Education and Disability (CPED) at the University of Connecticut. Rachael's research interests include: teacher preparation, development and evaluation, as well as literacy instruction, interventions, and related policies. Her current projects investigate supports for adolescent literacy, disciplinary literacy, and tools for teacher evaluation.
Jennie Weiner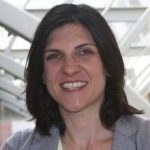 Jennie M. Weiner is an Assistant Professor of Educational Leadership at the Neag School of Education at the University of Connecticut. Her scholarship focuses on issues of educational leadership and organizational change particularly in chronically underperforming schools and districts. Most recently, she has worked for Rhode Island Department of Education on issues of school turnaround and capacity building. She was a senior research associate for the Teacher Advancement Program (TAP) at the Milken Family Foundation. Dr. Weiner holds a Master's in Education in Administration, Planning and Social Policy and a Doctorate of Education from Harvard Graduate School of Education.
Sarah Woulfin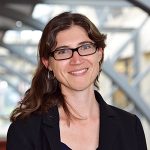 Sarah Woulfin is an assistant professor in Neag's department of Educational Leadership who studies the relationship between education policy, leadership, and instructional reform. Using lenses from organizational sociology, she investigates how leaders affect teachers' responses to school reform. In her doctoral work at the University of California, Berkeley, she focused on policy implementation and institutional theory.
Dr. Woulfin is an associate editor for Educational Administration Quarterly (EAQ). She is on the Editorial Review Board for Reading Research Quarterly and reviews for AERJ, AJE, and EPAA. She is on the Executive Steering Committee of the Districts in Research in Reform SIG of AERA and the secretary of AERA's Organizational Theory Special Interest Group. In Neag's department of Educational Leadership, she is the director of the Ed.D. program and the lead instructor for the UCAPP PLUS program, which develops aspiring leaders in Hartford Public Schools.
As a former urban public school teacher and reading coach, she was dedicated to strengthening students' literacy skills to promote educational equity. As a scholar, her commitment to raising the quality of instruction motivates her research on how policy influences—and is influenced by—administrators and teachers.
Guest Speakers
Improv Boston
For over 30 years, ImprovBoston has been New England's leading theater and school dedicated to the art of comedy in all its forms. Voted "Best of Boston" by The Phoenix, The Improper Bostonian, and The Weekly Dig, ImprovBoston performers, teachers and students have included film stars, Emmy Award-winning comedians, and acclaimed producers, directors, musicians and writers.
As a nonprofit arts organization, ImprovBoston serves the community through laughter with youth outreach programs, workshops for businesses, scholarships, a national touring company and, of course, performances at its theater complex in Central Square, Cambridge.
Improv Boston will conduct a workshop and perform on Wednesday July 27.

Jacqueline Rabe
Jacqueline won two first prizes from the national Education Writers Association for her work in 2012 ­ one in beat reporting for her overall education coverage, and the other in investigative reporting on a series of stories revealing questionable monetary and personnel actions taken by the Board of Regents for Higher Education. Before coming to The Mirror, Jacqueline was a reporter, online editor and website developer for The Washington Post Co.'s Maryland newspaper chains. She has also worked for Congressional Quarterly and the Toledo Free Press. A graduate of Bowling Green State University, Jacqueline is in the public policy master's
program at Trinity College.
Jacqueline will present on current education policy in CT and writing for news outlets and making a story newsworthy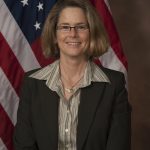 Lissa Young
Lissa Young is currently an Assistant Professor in the Department of Behavioral Sciences and Leadership, at the United States Military Academy in West Point, New York where she teaches in the Leadership and Management program.
In 2007, Lissa was awarded a Presidential Fellowship by Harvard University, and in 2013 earned her doctorate there. Her research examines the effects of stereotyping and prejudice on interpersonal assessments of competence in high performance teams; how war has influenced the development and direction of the discipline of Social Psychology; and how scholars negotiate requests for their expertise to aid war efforts.
While at Harvard, Lissa served on Harvard's committee to design and implement a new doctorate in Education Leadership. Lissa has also served the U.S. Army by piloting curricula that teach deploying soldiers Social Perspective Taking in an effort to improve their ability to understand and communicate with host nation citizens.
Dr. Young will present a case study on leadership.

Todd Campbell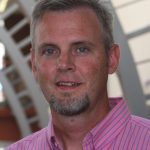 Dr. Campbell is a faculty member in the Neag School of Education. His research focuses on cultivating classroom versions of scientific activity. This is done through a focus on the following:
Modeling as an anchoring epistemic practice
Technology tools in scientific activity
Science teacher professional development
Teacher leadership and science department chairs
Dr. Campbell is the PI for a National Science Foundation (NSF) project focused on integrating technology into science instruction. He has also served as PI on a state-level Mathematics Science Partnership professional development project partnering science teachers and scientists in curriculum development. He has published in numerous journals including the International Journal of Science Education, Research in Science Education, the Journal of Science Teacher Education, and the Journal of Science Education and Technology.

Morgaen Donaldson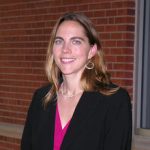 Morgaen L. Donaldson is an Associate Professor of Educational Leadership at the University of Connecticut and Director of the University's Center for Education Policy Analysis. She is also a Research Associate at the Center for Policy Analysis and a Research Affiliate of the Project on the Next Generation of Teachers at Harvard University. Dr. Donaldson began her career as a high school teacher in urban and semi-urban schools and was a founding faculty member of the Boston Arts Academy, Boston's public high school for the arts. She also served as a Project Director in a Gates Foundation-funded effort to replicate the best practices of small schools successfully serving low-income and minority populations. As a researcher, Dr. Donaldson conducts quantitative and qualitative studies on educator quality, educator evaluation, teacher retention, school leadership, and teachers' unions with a particular focus on urban and rural schools. She is currently conducting studies on New Haven (CT) Public Schools' teacher evaluation system and other human capital development efforts; the state of Connecticut's new education evaluation system; and the relationship between school organization and science achievement.

Marijke Kehrhahn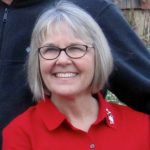 Marijke Kehrhahn was appointed the Associate Dean of the Neag School of Education in 2009, having served for five years as the Director of Teacher Education. She is a member of the Educational Leadership faculty as an Associate Professor of Adult Learning. In addition, Marijke is currently the Director of Teachers for a New Era at UCONN, a Carnegie Corporation funded project to build model teacher education programs that incorporates evidence-based practices. Marijke was named the recipient of the University of Connecticut Alumni Association Award for Teaching Excellence at the graduate level in 2008. Marijke also served as the Project Director for Technology for Leadership and Learning in Connecticut (TL2C), a project to enhance school leaders' knowledge and skills in learning technologies funded by The Bill and Melinda Gates Foundation and as a co-PI on several NSF-funded professional development projects focused on K-16 curriculum and teacher development in the fields of photonics and laser optics. Dr. Kehrhahn's research and practice specialties are workplace learning and professional development with a focus on transfer of training, the application of newly acquired knowledge and skills to improve individual and organizational performance. She has researched the development and implementation of interactive and online professional development programs in the sciences, focused on teacher learning, program development, and the implementation of teaching innovations. She has conducted numerous studies on workplace learning in a variety of work settings. Dr. Kehrhahn currently teaches courses in workplace learning and organizational learning and provides consultation to small and large companies, healthcare organizations, non-profit organizations, public agencies, and school systems.